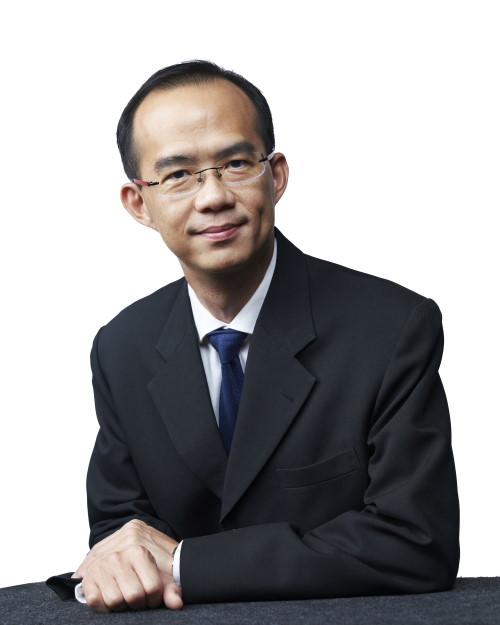 When one enters the main gate of St Andrew's Junior College, what is immediately striking is the sign that is prominently inscribed at our water-feature – 'No One is Here by Chance.' Indeed, this sign embodies our central belief that all students who pass through our gates are here for a specific and meaningful purpose.
Our college has been welcoming students since its establishment in 1978. In fact, our rich history and heritage can be traced further back to the days of the Pre-University Centre under St Andrew's School. Over the years, it is our commitment to develop every student under our charge to be an all-rounded Saint – one who is anchored in sound values, driven by passion and a sense of purpose, and ultimately empowered to be a servant-leader to the local and global community. This unwavering pursuit of personal excellence in all that we do is proudly captured in our school motto, 'Up and On' .
To this end, we offer a range of student development programmes for our students. Beyond preparing students for the JC academic programme and the 'A' Levels, our formal curriculum also aims to develop students to be independent and self-directed learners. Our Talent Development Programme (TDP) has been designed to hone the calibre of students with a passion for Science or the Humanities. These students will be able to enjoy learning experiences such as local and overseas Learning Journeys, seminars, workshops and research programmes. Besides the spread of CCAs, students can also look forward to participating in leadership development opportunities, such as ChrySAlis, which is our in-house Student Leadership Summit. This is our signature programme that brings together student leaders from various schools.
But at the heart of education here at SAJC is cultivating in Saints sound character and compassion to guide them in their pursuits. This undergirds what we do. Students will have a chance to grow these traits not merely through robust discussions on pressing real-world issues such as Model United Nations (MUN) but Values-in-Action (VIA) platforms and CCAs such as Saints Advocate. There are also various service learning opportunities both locally and overseas (when the Covid-19 situation improves) to ensure the holistic development of our Saints.
All these offerings are made possible mainly because of the wonderful staff we have in the college – educators who work tirelessly, both directly with the students and behind the scenes. Every teacher is committed to helping our Saints reach their fullest potential.
If you ask Saints past and present about what sets SAJC apart, the unanimous response is likely to be our family spirit. It is a closely-knitted culture displayed by teachers, parents, students, and members of the school alumni who mutually support and encourage each other, making SAJC truly 'One Family Unbroken'.
We thank God for His grace and the wonderful support that we have received from the different partners through the years. We look forward to having you journey with us as we continue charting our SAJC story.
Mr Tham Kine Thong